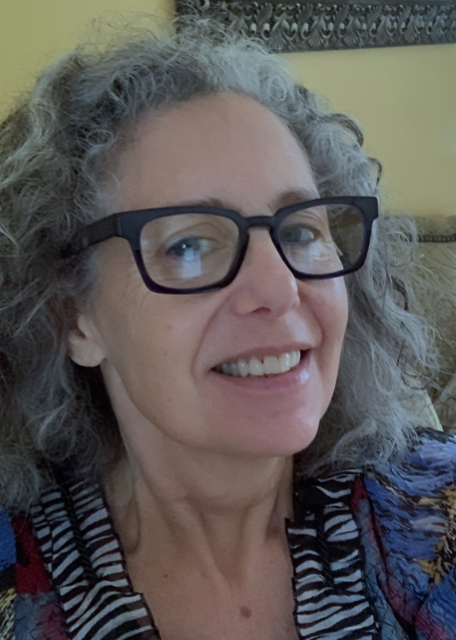 Nurse Practitioner/Ketamine Therapist Diane Hendel will talk about the use of ketamine in therapeutic settings and answer your questions.  Note: this talk is to answer your questions about ketamine therapy; Diane is not recruiting patients.
---
About this event
This talk is in-person only; registration is required
EVENT POSTPONED - to be RESCHEDULED SOON
please check here or sign up for our announcements at the bottom of this page
Psilo Talk 2:  Tell me About Ketamine
Speaker: Diane Hendel
It's in The Post; it's on CNN. It's legal! There's legitimate research supporting the use of ketamine for depression. How does it work? What makes therapeutic ketamine a good choice? What's the difference between IV/IM/oral ketamine? What are treatment options? What about the companies that will ship it to my door? 
Most importantly, will my depression resolve? And what's the talk about ketamine as a true psychedelic?
Ask your questions; we have the answers (or we'll get them for you). We'll also brainstorm together about new topics to discuss in this new Saturday time. 
DATE AND TIME:
 Saturday, October 1, 2022 12pm (noon) to 2pm.
COST:
$10 to cover space rental. No cost option available, email the organizer to request (click on the EventBrite link, then the Contact button at the bottom of the page). Individual ticket cancellations will be refunded less the EventBrite ticket fee which is non-refundable. If the event is canceled, tickets are fully refunded (to include the ticketing fee).
VENUE: The Psilo, an art space devoted to psychedelic art & education.
Please note, registration thru EventBrite is required, space is limited, please cancel if you sign up and cannot attend.
LOCATION: 727-B 8th St SE, Washington, DC 20003 (near the Eastern Market metro.) This is a second-floor art space and attendees must walk up a flight of stairs. 
NOTICE: This not a venue for selling or obtaining psychoactive substances.  Please do not discuss sourcing or any illegal activity.
---
SPEAKER BIO:  Diane Hendel, NP-C, MSN, MBA is a board certified nurse practitioner with a primary care practice, Arlington Eldercare LLC, specializing in chronic illness, palliative care, and advanced dementia. She collaborates with mental health therapists to provide personalized ketamine assisted psychotherapy. Ketamine assisted therapy for palliative care and end of life distress.
Experienced in undergraduate education, program development, case management, and corporate health promotion.
Ketamine Training Center, Ketamine Assisted Psychotherapy, Certificate, 2022. Member, Ketamine Psychotherapy Associates
University of California Berkeley Center for the Science of Psychedelics, Psychedelic Facilitation Post-Master's Certificate, in progress
Participant in clinical trial at Johns Hopkins University, 2015, studying brain function of long term meditators administered psilocybin.
---
RELATED LINKS: